Boards
Paprium [SHOW RESPECT!]
15/03/2017 - 16:07
Thanks for the shout out matey.

In all honesty it's been difficult to post much of substance here since there's been so little to go on, but I've enjoyed the ride nonetheless!

15/03/2017 - 19:14
@Saga Thanks for this message. It was very nice to read!
You just have to see how much I've invested to know how super excited I am for this game.
Paprium!!!
Sega Dude
15/03/2017 - 19:50
You has been lurking for over a year... I'm glad you started your participation here, so welcome to the boards. Thank you so much for your consideration, and please don't be shy to expose your suggestions and comments too!
"PAPRIUM"... So this is the name...
Lets see what come next.
See you!
Get 5% OFF buying ANY PRODUCT @WM's shop with coupon code 103982
15/03/2017 - 20:09
HERE, EVERYONE:
http://paprium.com/
We have a hex countdown!
At this location a city called... PAPRIKA
15/03/2017 - 20:10
and a hint on this twitter thing...! :-)
Most annoying fanboy ever
15/03/2017 - 20:11
0C = 12 then in 123 hours , in 5 days.... too long...

@Saga : Thanks Saga ! :)
Dreamcast Power !
15/03/2017 - 20:25
Je sens que demain il va y avoir une annonce importante et je vous souhaite par avance bonne chance :)!


15/03/2017 - 20:37
found a way to bring the countdown to zero but nothing happened!

USE code 298911 5% Discount Coupon on any product at Checkout
15/03/2017 - 20:45
Omg i'm dying here, need information to live....
Fight the future, with the power of your Dreamcast.
15/03/2017 - 20:56
Look at the Words ON THE BOTTON
WHAT IS THIS
AND CLICK ON THAT
http://www.paprium.com/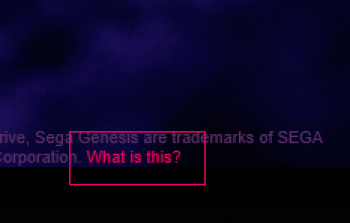 SHOW RESPECT!
You may want to sign-in or register to reply to this message.