掲示板
[MD/Genny] Brave Battle Saga
08/02/2018 - 09:55
You can now preorder Brave Battle Saga from Piko Interactive on this page:
https://www.pikointeractive.com/store.html#!/Brave-Battle-Saga-The-Legend-of-the-Magic-Warrior-Pre-Order/p/93651781/category=20971055
I am happily surprised by the box art: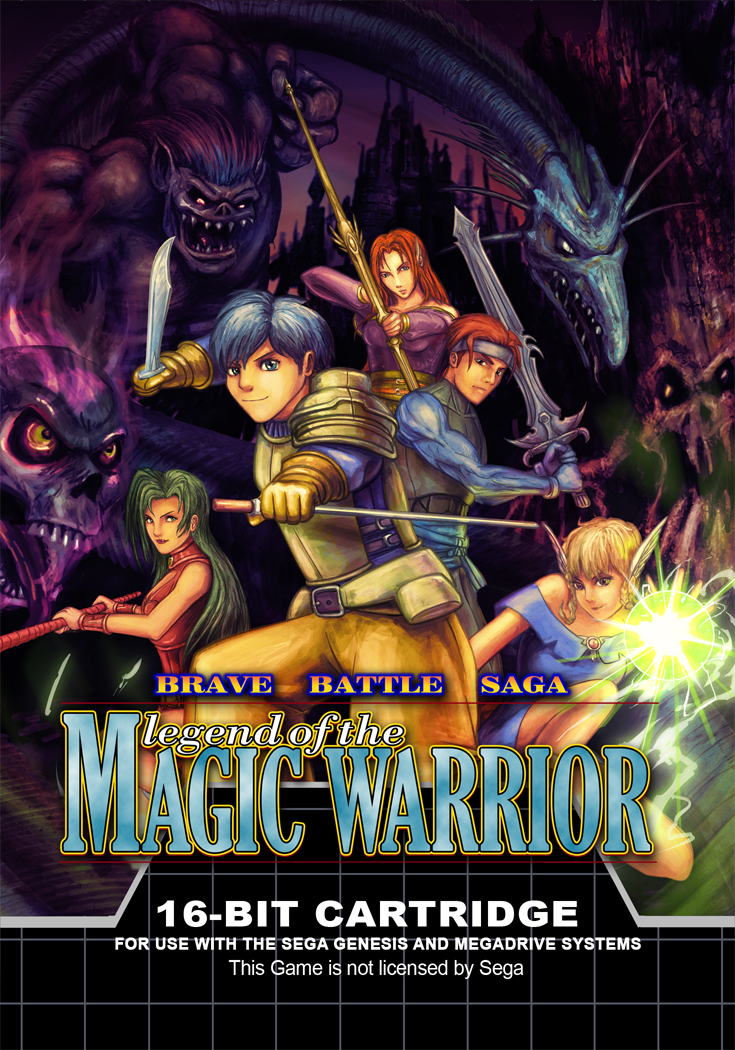 Most annoying fanboy ever
08/02/2018 - 14:25
C'est marrant, ils ont tous de très petites mains mais de très grands pieds.
Perso je ne comprends pas ce choix :( "Simon Phipps :
http://www.simonphipps.com/art/",
alors que des milliers d'artistes sur DA par exemple, et sans être médisant, méritent bien plus cet honneur de concevoir une cover de jeu.
上記のメッセージはいくつかの警告を受けていますのでご注意ください。早急に解決策を講じます。ご了承の程よろしくお願いします。
08/02/2018 - 15:18
Thanks for the heads up.
08/02/2018 - 17:43
You're welcome! I try to keep people informed when new titles hit the shelves.
Many people have played the ROM already, and I have not yet found if any improvement was made.
At least this is an official release.
Most annoying fanboy ever
09/02/2018 - 17:05
I never played it, but I like to support this kind of physical releases, I like RPGs and I've seen some good reviews about the game, so I ordered it.

I don't know if they changed/improved anything. I suppose they can use the unofficial English translation without asking permission to who made it. Does this game has any stolen sounds/sprites from other games?
09/02/2018 - 19:17
Piko seems legit. They seem to go out of their way to get permissions and copyrights. From what I understand, they fix bugs and improve where needed. I doubt that they will use someone else's translation without permission, as they are currently looking for translaters on their twitter.
Don't forget my royalties if you quote or use my suggestions.
09/02/2018 - 21:36
Yes, Piko usually does a proper translation of games they officially publish.
They pay to get property rights on games they release.
Most annoying fanboy ever
10/02/2018 - 12:38
So almost sure that the translation is changed for the better.

Don't know if they improved anything else, probably the game is fine the way it is and doesn't need any changes.

PS: I asked them about the voltages in their cartridges and they answered "all our pcbs have a level shifter which shifts the console voltage from 5 volts to 3.3v", so that's a plus.
23/02/2018 - 15:31
I preordered one copy. First genny game from Piko for me.
Most annoying fanboy ever
21/05/2018 - 15:44
My order was sent a couple of days ago. It should take less than 45 days to arrive :)
このメッセージに返信するにはサインイン、もしくはメンバー登録をしてください。