Mural
Paprium information we know
02/05/2019 - 07:40
If the autor of the recent "5 4 3... 00" could explain himself it would help
02/05/2019 - 07:58
Oui, Makina avait teasé la soirée avant tout le monde, son 5,4,3,2... avant Luis, la vérité est en lui, (edit) "ou avec lui ?" le coquin aurait une cartouche que je ne serais pas surpris.
08/05/2019 - 18:00
Another tweet from Luis
https://twitter.com/XLuis__MartinsX/status/1126167021048225793
08/05/2019 - 18:25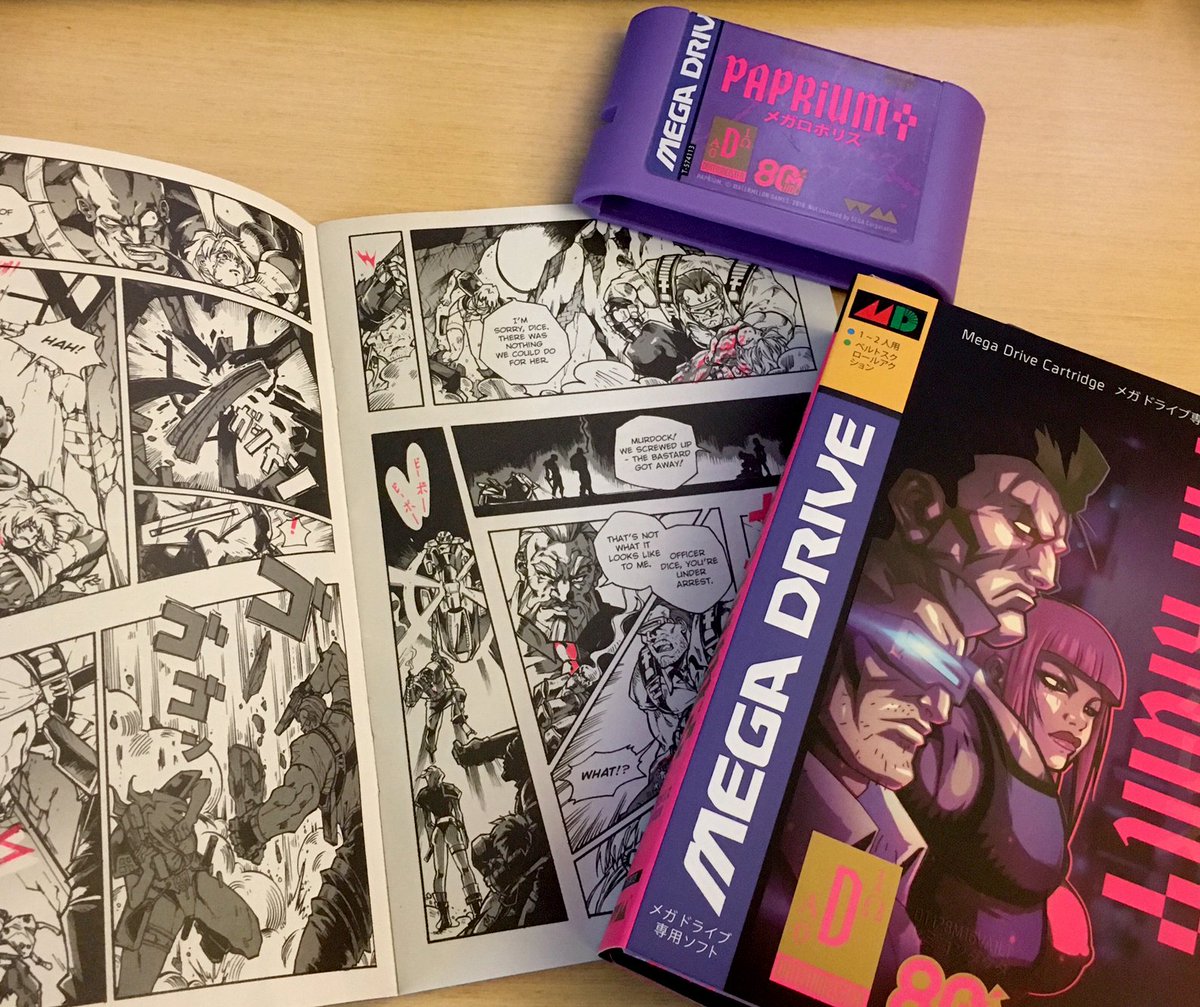 09/05/2019 - 02:10
Looks good, hopefully soon. I'll get the Manga as well.
FLAME SHOT!
09/05/2019 - 07:27
Unfortunately these elements were already undisclosed in October 2018. So this is old news.
09/05/2019 - 13:22
Old news.

Fact is, over 2 years ago Fonzie asked for all our help in promoting Paprium over the internet. And from that moment onwards, he owed us better treatment, better comms, better info and honesty.

That he has failed in such a simple task shows the quality of the man, or rather, the complete lack thereof.
FM Towns Fan
09/05/2019 - 16:42
I won't hold my breath, but at least some news is better than nothing.
Sure, the pictures and info are old news, but Luis claims that he tested a finalized cart LAST WEEKEND, not in october.
That doesn't mean that it's ready nor that it will come out anytime soon, but at least means it's not frozen and has advanced from the state shown at the "launch party".
Let's rename project N "Godot".
10/05/2019 - 07:54
How is an update from Luis old news? It is not the cover, manga or cartridge that exites me. Its the fact that Luis made the picture and said to have faith in the game and has problably see or playd some of more recent beta. I just hope Luis is saying the truth
13/05/2019 - 08:57
Lets say we get the game in the future... How is this going then... There are people who ordered 5,6,7,8 copies of the game. After release it could be that there are just 100 people who get the game but each one with 5 to 6 copies in theyre hands. So how is this going to fly?? First batch one copie each?? And the rest waits another 3 years for the second batch??
Genesis does .... what nintendon't !!!
Faça login ou cadastre-se para responder a esta mensagem.